Zrodila sa hviezda
A Star Is Born, USA, 2018, 136 min.
Réžia:

Bradley Cooper



Scenár:

Eric Roth, Bradley Cooper, Will Fetters



Kamera:

Matthew Libatique



Strih:

Jay Cassidy



Hrajú:

Lady Gaga, Bradley Cooper, Sam Elliott, Andrew Dice Clay, Rafi Gavron, Anthony Ramos, Dave Chappelle, Alec Baldwin a ďalší



Hrali sme:


Notice: Only variables should be passed by reference in /home/dk026400/www_root/wp-content/themes/kinematograf/elements/content/movie.php on line 82
2019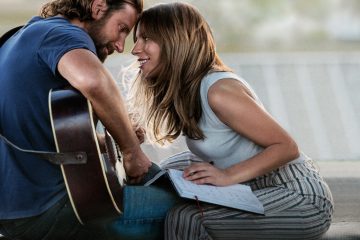 Oscar pre najlepšiu filmovú pieseň od Lady Gaga:
Herec a debutujúci režisér Bradley Cooper ako ostrieľaný country muzikant Jackson Maine, Lady Gaga ako neznáma, no talentovaná speváčka Ally vo svojej prvej hlavnej úlohe vo filme. V oceňovanej romantickej dráme sa obaja vrhnú do vášnivého milostného vzťahu. Jack presvedčí Ally, ktorá už svoj veľký sen o hviezdnej kariére vzdala, aby vystúpila v žiari reflektorov a otvorí jej tak cestu k sláve. Keď však jej raketový štart zatieni jeho vlastnú kariéru, ťažko nesie svoj ústup z veľkých pódií. O to viac, že zápasí s vlastnými vnútornými démonmi.
Notice
: Undefined offset: 0 in
/home/dk026400/www_root/wp-content/themes/kinematograf/elements/content/movie.php
on line
165
Program
Magio pláž (Tyršovo nábrežie, Bratislava)
Oznamy

31. 8. 2021

Posledný večer v Považskej Bystrici a Zvolene

17. 6. 2021

Premietame bezpečne

16. 6. 2021

Leto 2021 = 19. sezóna Bažant Kinematografu